"Terrarium" 2013
Marso Gallery, Mexico City. Curated by Sofia Mariscal


Terrarium is a dual solo exhibition by artists Andrea Galvani and Tim Hyde – a conversation in five rooms taking place simultaneously. The historical architecture of the gallery is used by the artists to enclose a dialog between separate geographic explorations of time and memory. The exhibition itself is alive and in flux, featuring a collaboratively-built modular sculpture that is continuously reconfigured to enable conversations and actions on site.

The show includes more than 25 works of photography, collage, drawing, video, and sculpture. New works are combined with projects exhibited at the Philadelphia Museum of Art, the Whitney Museum of Art, the Moscow Biennale, the Ar/ge Kunst Galerie Museum in Bolzano Italy, and the Poznan Biennale in Poland.



"Terrarium" 2013
Marso Gallery, Mexico City. Curated by Sofia Mariscal

"Terrarium" 2013
Marso Gallery, Mexico City. Curated by Sofia Mariscal
"Terrarium" 2013
Marso Gallery, Mexico City. Curated by Sofia Mariscal

"Terrarium" 2013
Marso Gallery, Mexico City. Curated by Sofia Mariscal

"Terrarium" 2013
Marso Gallery, Mexico City. Curated by Sofia Mariscal

"Terrarium" 2013

Marso Gallery, Mexico City. Curated by Sofia Mariscal
"Hexagon/Pentagon" Weather treated MDF, Dimensions variable, by Andrea Galvani & Tim Hyde, 2013
Iteration III
: "Terrarium", Marso Gallery, Mexico City. Curated by Sofia Mariscal
"Hexagon/Pentagon" Weather treated MDF, Dimensions variable, by Andrea Galvani & Tim Hyde, 2013
Iteration III
: "Terrarium", Marso Gallery, Mexico City. Curated by Sofia Mariscal
"Hexagon/Pentagon" Weather treated MDF, Dimensions variable, by Andrea Galvani & Tim Hyde, 2013
Iteration III
: "Terrarium", Marso Gallery, Mexico City. Curated by Sofia Mariscal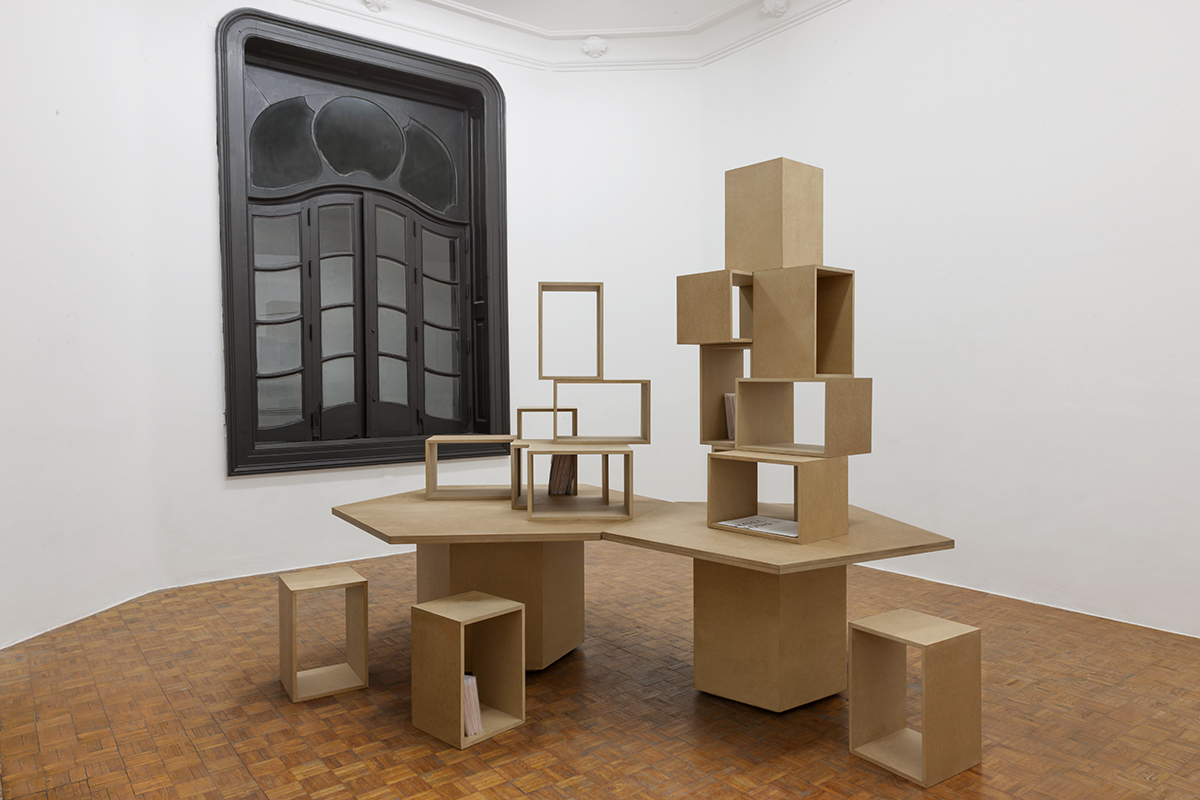 "Hexagon/Pentagon" Weather treated MDF, Dimensions variable, by Andrea Galvani & Tim Hyde, 2013
Iteration III
: "Terrarium", Marso Gallery, Mexico City. Curated by Sofia Mariscal